Manual
Blue Formula Car Manual (#52001)
Download a free PDF copy of the Microsparks' LP1 Blue Formula Car Manual. To download, you will have to go through our check out process but the entire process is...
save on bundles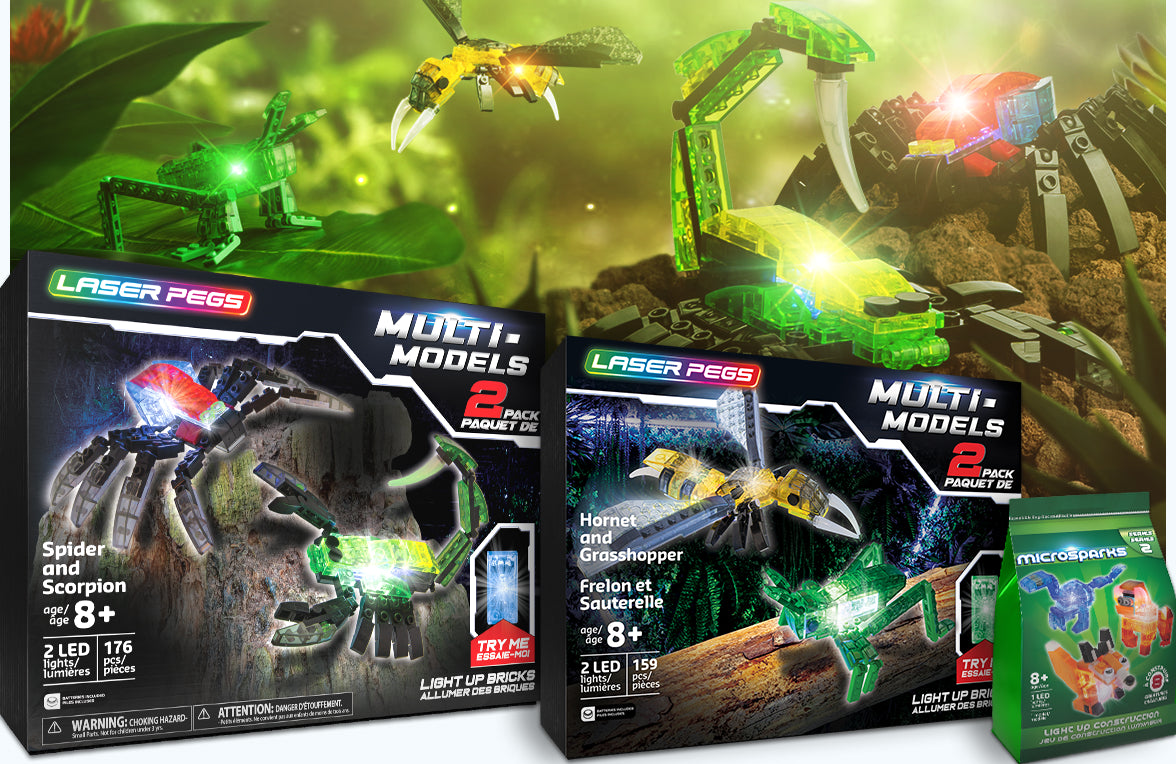 Creature Pack
Hey, there animal-lovers! The Laser Pegs Creature Pack is the ideal setting for those who want to tap into the animal kingdom! Create an army of critters with 5 of our coolest creature builds and unique light-up bricks!

Includes: Spider & Scorpion 2 Pack + Hornet & Grasshopper + Creature Blind Bag. Use code BUNDLE15 to save 15%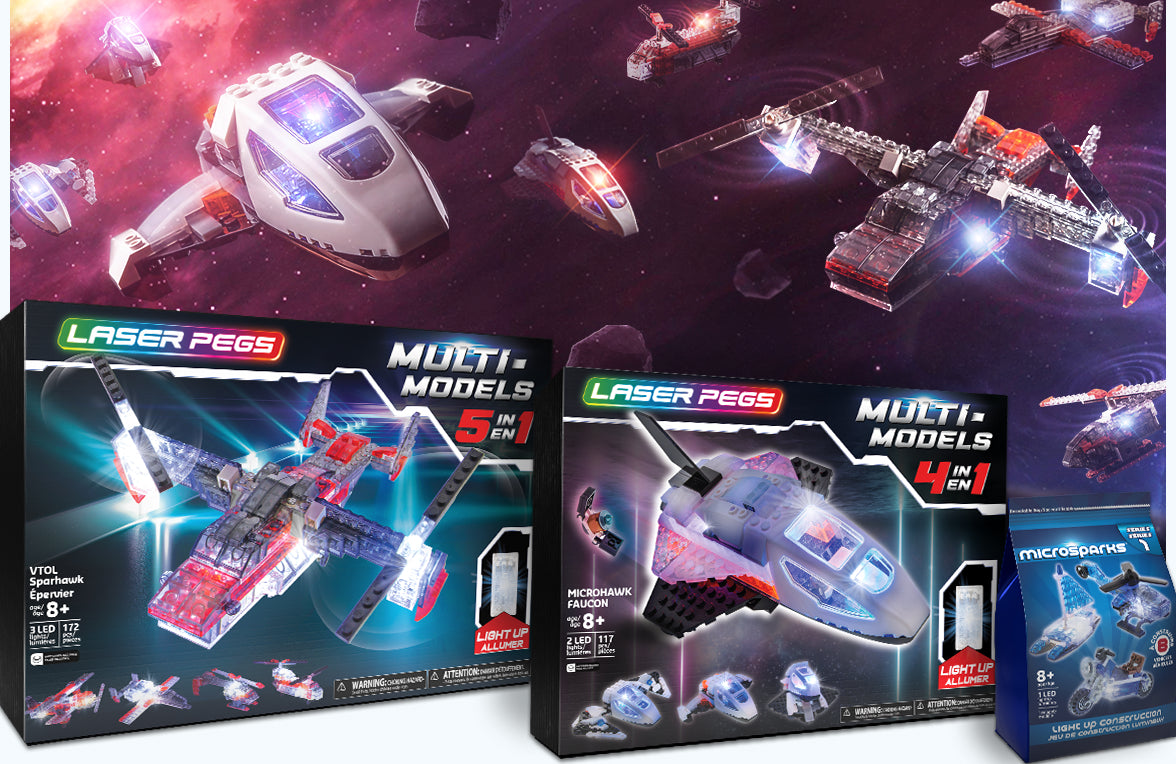 Flight of Fancy Pack
Prepare for lift-off with the Laser Pegs Flight of Fancy set! Take your imagination into the stratosphere and blast off with 10 different builds. You'll be glowing brighter than the stars with these light-up bricks!
Includes: 5-in-1 VTOL Sparhawk + 4-in-1 MicroHawk + Vehicle Blind Bag (Assorted). Use code BUNDLE15 to save 15%.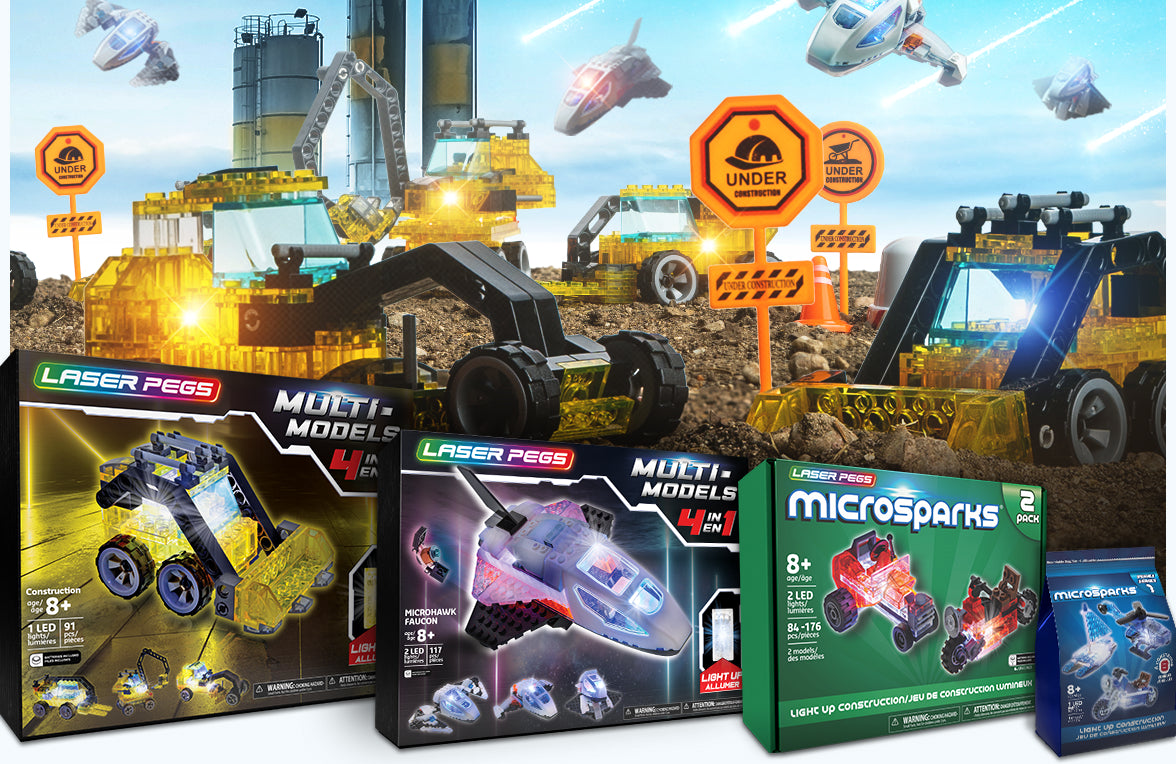 Vehicle Pack
Whether it's by land, air, or sea - the Laser Pegs Vehicles Pack has got you riding in style! You'll be faster than the speed of light with these BRIGHT light-up brick builds!
Includes: 4-in-1 MicroHawk + 4-in-1 Mini Construction + Vehicle 2 Pack + Vehicle Blind Bag (Assorted). Use code BUNDLE15 to save 15%