Featured on




LOOKING FOR A MANUAL?
Download the latest building instructions or find old manuals for your old Laser Pegs toys.
Download Manuals
Great Value & Fun Toy! Gave this gift to my 5-year old nephew for his birthday. He loves to build, so I figured this would be a great toy for him. He was so excited that it was one of the first gifts he broke open to play with.
Great Looking Truck! Bought this on a deal & was pleasantly surprised. My son is a huge lego fan & this set was compatible with his lego figures. We had a fun time building this & the fact that it lit up in 3 modes was awesome!
Such a great gift! We bought 2 for our great nephews 6 & 8...they both love this gift! It lights up and is fun to play with. One even made a small...titanic ship!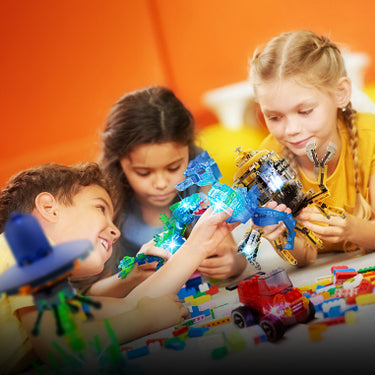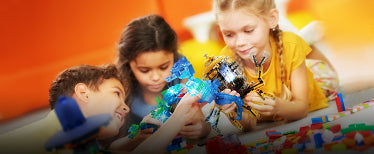 Screen-Free Fun
Screen-Free Fun
Put down your gadgets for some classic, hands-on, screen-free play with our light up bricks!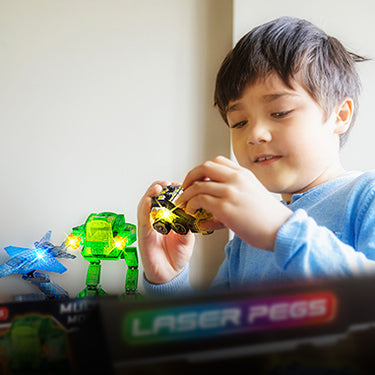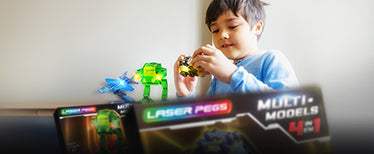 Light-Up Creativity
Light-Up Creativity
Flex your creativity and bring your imagination to LIGHT with buildable Laser Pegs light up bricks.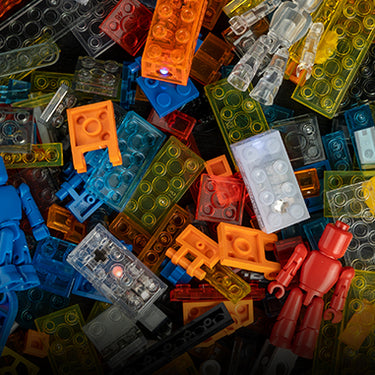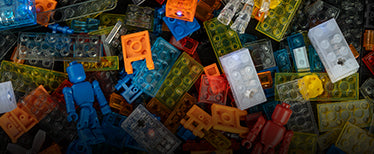 Works With Leading Brands
Works With Leading Brands
Build to your heart's content with light-up bricks compatible with today's leading brands
what kids think
"Construction toys with light-up bricks? We are obsessed! Unlike traditional building sets, the lighted bricks definitely give you that wow factor to your finished product!"

"Laser Pegs light up! What a fantastic way to build, imagine and have fun!"

"Had such a fun evening of building here last night thanks to Laser Pegs. They were well packaged, came with easy to follow instructions and included batteries. These are so cool and take building to the next level."